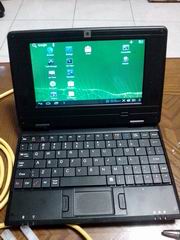 The ECU development work was started early before 2007, outsourced to developers based in other countries, we were not involved in the development work, had little control over the activities and progress. This had caused some serious problems, as none of these ECU's were completed successfully.

After Nov 2011, the situation finally changed. Justin and I (Horace) cooperated in the development work, design and make our own ECU from scratch (we were not based on any other existing ECUs) within our own facility, so we have 100% control over everything. Right now the project is going very well. This ECU is for 150-250lbs engine, Some features already included :
Fully automatic starting, propane start / kerosene start as standard options
Interface for remote starting & control with your radio transmitter/receiver (for use with remote control aircraft)
Most Advanced ECU is its class.
Supports all Jetbeetle engines, such as single spool turbojet, twin spool turbofan and turboprop, and turboshaft.
Black box capability, monitors & data-logs temperature, rpm, and throttle position at 1-10Hz.
Ethernet Communications, stored data can be uploaded via Ethernet to a computer.
Highly Configurable, such as fuel ramp, control, RPM and Temperature limit, sensor calibration, 4 user definable profiles, throttle start or button start.
Fail-safe shutdown and warning in cases of over-speed, over-temp, and other malfunctions.
7" 800x480 TFT LCD display on a separated GSU (Ground Support Unit or data terminal), has own keyboard to input values, download data. etc. extremely convenient.
12V and 24V models available.
Powerful 10A electric pump driver.
Fuel flow and totalizer (option).
Automatic detection of throttle inputs (radio control or manual)
Controls fuel pump, starter motor, generator, spark plug, kerosene burner, solenoid valves, relays and battery.
Supplier with fuel pump, solenoid valves, relays, throttle control unit, T/C, RPM sensor and other accessories.
Custom programming and features available upon request.
More!
A very nicely built piece of ECU, that's two years of hard works, countless scraped PCBs, 10,000 lines of source code, more than 2,000 emails between me and Justin, and it finally has became a reality. It takes two to develop an ECU, one domain expert (me, Horace), one electronics and software expert (Justin). A typical successful textbook case study regarding team working and international cooperation to develop an ECU.
The current status of our ECU is, the ECU can actually perform engine control with good results, is already a working ECU.